LNG as fuel
For heavy traffic and shipping


We advise you for a successful analysis and implementation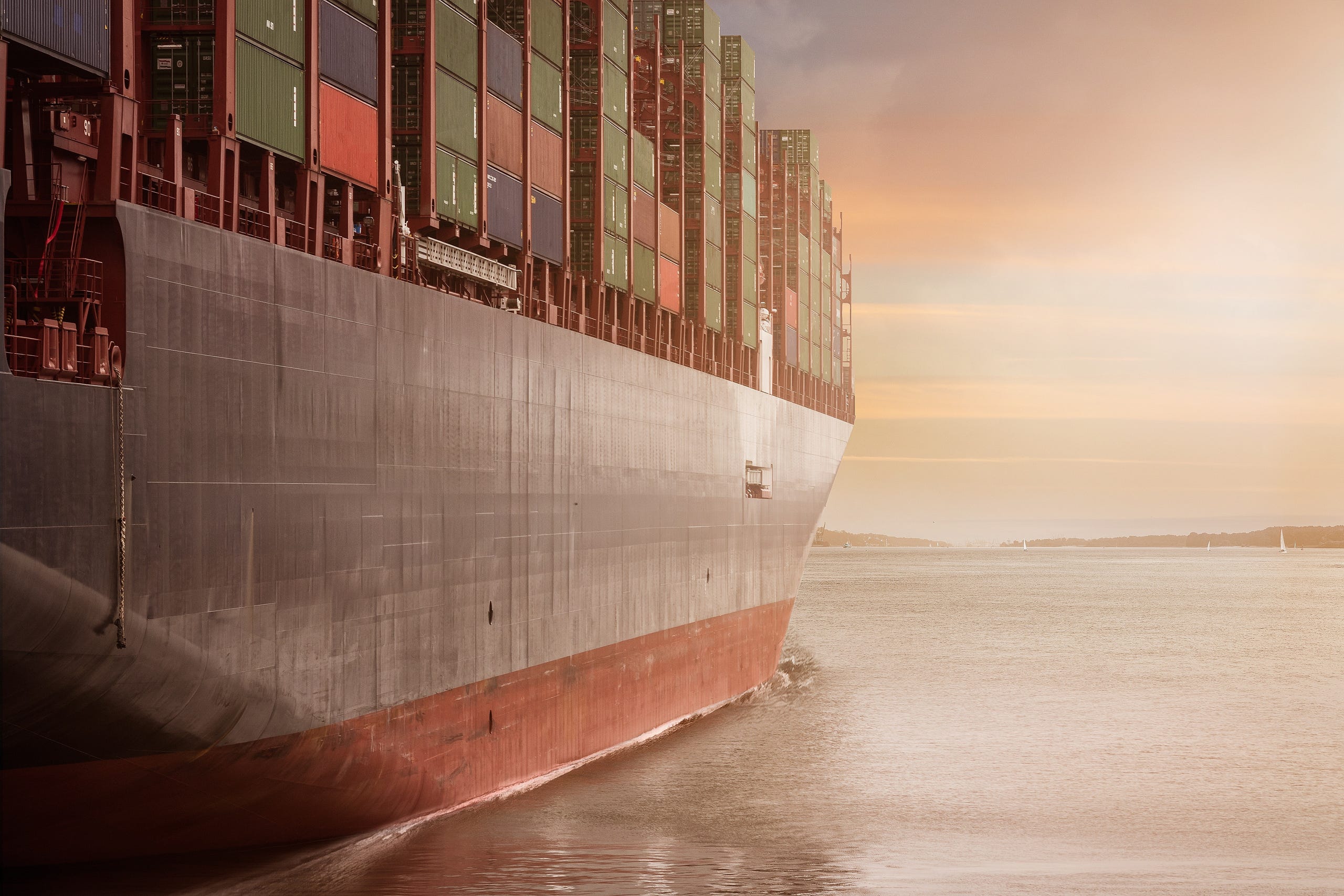 Economically advantageous - Ecologically sustainable
The energy revolution is not only being continued in the electricity sector, but is also being extended by politicians to industry and transport. Increasing environmental regulations are intended to safeguard the health of the population and the global climate but pose challenges to the companies involved.

Alternative fuels should to successfully reach the market not only be ecologically sustainable but also economically advantageous. In recent years, LNG has developed into an alternative fuel for shipping and heavy goods traffic in many countries, though experience is still relatively limited.

Due to the early market situation, distribution infrastructure, trade mechanisms and availability are in many countries not comparable to those of diesel or other oil-based fuels. Industry is increasingly recognising the potential and has made substantial investments in trucks, ships and infrastructure in recent years.

In view of the narrow price ranges for fuel and the vehicle costs, the concrete framework conditions as well as application potentials and risks have to be analysed and a business case examined for use in the company. The aim is to achieve economic optimisation over the entire life cycle, from technical design to commercial LNG procurement.
One circumstance in today's LNG market that is particularly easy for LNG consumers to recognise is the inadequate distribution infrastructure. In contrast to the manifold import capacities, the refuelling possibilities vary greatly from region to region despite the efforts made in recent years.

In addition, the existing infrastructure has a low degree of utilisation due to the small size of the market and the specific costs are therefore still high.

There are regional differences between requirements (e.g. safety or emission limits) and appropriate measures, which makes it more difficult to introduce them nationwide.
The procurement market is currently still characterised by relatively rigid and long-term framework agreements, which do not allow optimum portfolio management for LNG customers due to the low market liquidity.

Low transparency and a lack of standardization on the wholesale market make procurement even more difficult, which can lead to considerable price differences depending on the supplier or contract type. Increased complexity also results in higher transaction costs.

Due to the partially limited distribution infrastructure, the supply chain for provisioning ships and trucks must be individualized, which also affects the delivery conditions in the contracts.
Key Success factors
Oportunity Identification
Although LNG is the only alternative fuel available worldwide for heavy traffic and shipping, the conditions are not the same worldwide.
Thus regulatory and fiscal elements such as fuel taxation, emission requirements or availability or purchase conditions for LNG differ. The different framework conditions play an important role in the successful establishment of LNG as a fuel.

Design to Fit
Once a use case has been identified and worked out, the second step is to coordinate the relevant influencing factors with regard to optimization, flexibility, scalability and integration into the existing operation.
Technical and economic targets must be achieved, operational constraints fulfilled and risk aspects taken into account.

Competitiveness
Regardless of how the respective use case is designed in the company, there is considerable scope for improving individual parameters. These can be delivery flexibility or price discounts for LNG.

As part of a quick check, we enable companies to gain an initial overview of the potentials and risks before further consideration is given.
What services do we provide?
Market/Potential Studies
Short- and long-term price drivers of the global LNG market and regional characteristics.

Short- and medium-term procurement options in selected regions.
Business Case Development
Concrete profitability calculations, financial statements and benchmarks.

Price risks and opportunities for LNG-powered ships or trucks in a specific case.

Opportunities and risks of short and long-term LNG purchase contracts for ship owners, charterers, forwarders or loaders.
Optimization of LNG Procurement
Prequalification of bunker or tank truck LNG suppliers.

Preparation of specifications for bunker or tank truck LNG deliveries.

Evaluation of bunker or tank truck LNG supply offers.

Supervision of LNG supply contracts.
Are you still looking for the right approach for your company?
Book a workshop to concretize the first potentials and risks of your company with LNG.


Iñaki Merkel
Market expert with 14 years of experience in the European energy and LNG industry. Specialist in business development, trading, cost optimization and supply chain.




Dr. Christoph Merkel
Market expert with over 40 years of leadership experience in the European energy and LNG industry. Specialist in business development, contract negotiation, regulation and supply chain.
Address: Wallotstr. 16, D-45136 Essen
Tel: +49 (0)201 10 26 91 83